Industry 4.0
Job Shop Scheduling in practice, time, resource, material and cost optimization as a multi-objective optimization problem in combination with Shift Work, Knowledge Base created for production, ...
Can we combine all these particles together? Our answer is not 42. Yes, we can!
View more »
ClueBoomBus
Distributed Data Warehouse/Data Marts of Streamed Linked Data as Knowledge BaseSystem
ClueBoomBus is an application to manage distributed data warehouse/data marts of streamed linked data. It's based on cluster architecture (several nodes). Each node in the cluster has the same configuration and runs a set of processes with no single point of failure. Singleton control roles are moved between nodes on failure, implemented on a "self healing" principle. It seamlessly ties everything together as one logical warehouse/data marts and avoid locking into any data center location.
View more »
Curriculum-Based Course Timetabling
(University Timetabling)
Curriculum-Based Course Timetabling (CB-CTT) is one of the most widely studied course timetabling problems.
Educational timetabling is generally defined as the task of assigning a number of events, such as lectures and examinations, ...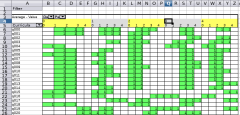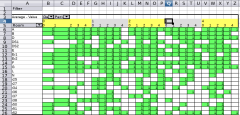 View more »
Graph / Multigraph Fuzzy Search
Linked data are structured graph, so if we want to do something with, we have to enable calculus on. The graph isomorphism, subgraph isomorphism, and graph edit distance problems are combinatorial problems with many applications. Heuristic exact and approximate algorithms ...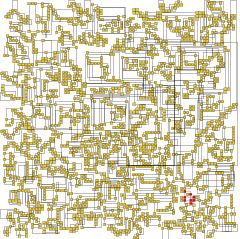 View more »
Smart contracts
The Digital Asset Platform enables multi-party workflows by providing parties with a virtual shared ledger, which encodes the current state of their shared contracts, written in DAML. At a high level, the interactions are visualized as follows ...